Ayton goes No. 1, Embiid disagrees.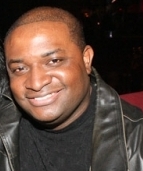 Blog King, Mass Appeal
BROOKLYN — For the first time in franchise history, the Phoenix Suns selected at the top of the NBA Draft and, if everything goes as planned, they won't have to do it again. That's because the moribund Suns snatched Deandre Ayton with the No. 1 overall pick in Thursday's draft from Brooklyn, New York — making the former Arizona center one of an NBA record-tying 18 one-and-done players selected. "Having my name called being the first pick for the Phoenix Suns was mind-blowing," Ayton said.
.@Devonte4Graham is the fourth Jayhawk to be drafted as a second round, 34th pick in the #NBADraft

The @hornets got a good one! pic.twitter.com/IgjDPyKWVy

— Kansas Basketball (@KUHoops) June 22, 2018
"Having all that confidence leading up to that point when I saw [NBA commissioner] Adam Silver come out, I was just waiting for my name," Ayton continued. "He just called it and my mind went blank. I just did the routine everyone else is supposed to do and I just soaked in and enjoyed the moment.
"I saw the reaction on my mom's face and it was just priceless."
Ayton has already drawn comparisons to Philadelphia 76ers star Joel Embiid. Both standing over 7-feet, their physical traits are similar. But, according to Embiid, that's about all they have in common.
"Don't compare Ayton to me…," Embiid tweeted.
"I play DEFENSE!"
Damn, that's cold.
Duke forward Marvin Bagley was selected with the second overall pick.
Oklahoma guard Trae Young went 5th.
Mizzou star Michael Porter dropped all the way to 14th.
Ouch!
Did you watch the draft?
If so, who were the winners and losers?
Share your thoughts below.