Deranged damsel forces intercourse.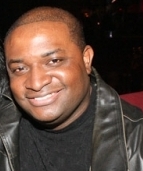 Blog King, Mass Appeal
GREAT FALLS — Every now and then you stumble across a story that makes you say "Dayuuuummm!" Law enforcement officials have arrested 19-year-old Samantha Ray Mears for, get this: she forced her ex-boyfriend to have sex by putting a knife to his throat. She's now being charged with aggravated burglary, assault with a weapon, and several misdemeanors. The amorous (albeit treacherous) affair went down in Great Falls, Montana last Friday. Samantha reportedly infiltrated her ex-boyfriend's house while he was away.
Great Falls-Montana woman forces ex to make love to her with machete to face. https://t.co/M6RTakL1xG #Samantha Ray Mears

— Scallywagandvagabond (@ScallywagNYC) June 27, 2018
When the victim finally returned home, Samantha seized him from behind, pulled out a machete, then told him to get in bed. He then proceeded to knock boots while Samantha held the blade within close proximity. After they had sex, Samantha bit the victim on the arm before urinating on his mattress.
Police said Samantha "seemed to be suffering from some sort of mental illness."
So far, no rape charge has been filed.
Samantha remains behind bars pending a psychiatric valuation.
Share your thoughts below.