White lady spanks black teenage boy.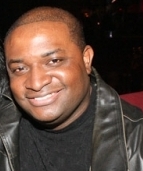 Blog King, Mass Appeal
SUMMERVILLE — Stephanie Sebby-Strempel, a robust white woman in South Carolina, was arrested and thrown in jail for assaulting a 15-year-old black boy because he wouldn't leave a community swimming pool. First, Stephanie told the teen to vacate the premises because "he did not belong." Then she called him a plethora of racial slurs before punching him repeatedly in the countenance while screaming "get out!" The next day, police ventured to Stephanie's residence to place her under arrest.
@SummervilleSC America is infested w/ people like Stephanie Sebby-Strempel. Arrested for assaulting a black boy & two sheriff's detectives: She pushed one detective into a wall, injuring his knee & bit a 2nd detective on the arm, breaking the skin. She is not a Minority. pic.twitter.com/Qda6WtSv0f

— Glogi's_take (@MyTake48) June 26, 2018
When law enforcement officials arrived, the brawny damsel shoved one detective into a wall before biting another on the arm. Still no word on if they tasered her. Prosecutors are now charging Stephanie with one count of third-degree assault and two counts of assaulting a police officer.
Stephanie's attack on the teen was captured on video.
In addition to getting charged, she also lost her job.
Share your thoughts below.