Joe Jackson is deceased at 89.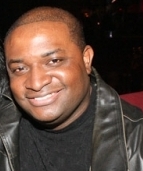 Blog King, Mass Appeal
LOS ANGELES — Joe Jackson passed away on Wednesday amid complications from pancreatic cancer. He was 89. Yours truly interviewed Joe a couple years ago, and we've had multiple conversations since. We follow each other on Twitter, and he posted Mass Appeal blogs on his website. Once a disgruntled steel worker, Joe will be remembered as the patriarch of the world's most renowned family in arts and entertainment. Even though critics labeled him despotic, there would've been no Michael Jackson, no Janet Jackson, and no Jackson 5 without Super Joe's effective, yet militant modus operandi.
Joe Jackson molded his sons into the immensely popular Jackson 5 and helped launch his son Michael and his daughter Janet on explosive solo careers before alienating all of them because of his abusive behavior https://t.co/zVWptRx3WF

— The New York Times (@nytimes) June 28, 2018
"I will always love you," tweeted Toya Jackson. "You gave us strength, you made us one of the most famous families in the world. I am extremely appreciative of that, I will never forget our moments together… RIP Joe Jackson."
So, what's your take?
Was Joe too hard on his kids?
Did you agree with his disciplinary methods?
Share your thoughts below.