Crazed gunman murders crew.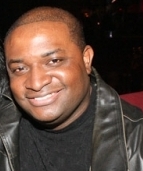 Blog King, Mass Appeal
ANNAPOLIS — Prosecutors are charging 38-year-old Jarrod Warren Ramos with 5 counts of first-degree murder after he waltzed into Maryland's Capital Gazette newsroom on Thursday and opened fire, killing 4 journalists and a sales assistant. Three more were injured. "He was going down our newsroom, starting from the front and just continually shooting people," said police reporter Phil Davis. The quintet of employees murdered are Gerald Fischman (age 61), Rob Hiaasen (age 59), John McNamara (age 56), Rebecca Smith (age 34) and Wendi Winters (age 65).
Jarrod Warren Ramos
The murderer in Maryland #CapitalGazette pic.twitter.com/Q1O664UIGI

— JeanneCarrube Patane 🌊 (@JeannePatane) June 29, 2018
Ramos was apparently livid over something published in the newspaper. He once filed a defamation lawsuit against the company and lost. The five killed wasn't by accident. Police said Ramos "targeted" his victims. Reminiscent of Rambo, dude was armed with a pump-action shotgun and smoke grenades.
After the dust had cleared, police found Ramos hiding under a desk inside the building.
He was then arrested and booked without further incident.
Share your thoughts below.