Orange is the New Black nearing end?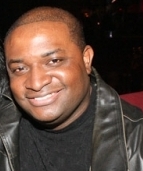 Blog King, Mass Appeal
LOS ANGELES — "The animals, the animals, trapped, trapped, trapped 'till the cage is full." Season six of "Orange is the New Black" premieres July 27th on Netflix. But, you may want to eschew binge-watching for now and instead savor the experience. That's because there's a good chance next season will be the last. That's not a misprint. Unless she experiences a radical change of heart, creator Jenji Kohan is planning on pulling the plug in Summer 2019.
"I haven't made a final decision yet, but I'm leaning toward ending it after seven," Kohan told the New York Times during a recent interview.
Actress Danielle Brooks, who stars as Tasha 'Taystee' Jefferson, expressed a similar sentiment. "After seven, I think it might be time for me to spread my wings, but I don't want to speak too fast on that," Brooks told Entertainment Weekly. If Kohan decides to deep-six the show, fans will be ticked.
But nothing lasts forever, right?
Swipe right on Taystee's Wisdom. pic.twitter.com/vuXlNbYkeq

— Orange Is the New… (@OITNB) June 29, 2018
So, what can we expect in the sixth installment? After enduring 5 sanguinary seasons at Litchfield Penitentiary (which included a prison riot), the ladies will be migrated to a different correctional facility where they'll encounter a myriad of new inmates, fresh homosexuality and felonious challenges.
Many of our favorite dramatis personae are expected to return which includes Piper Chapman (Taylor Schilling), Suzanne 'Crazy Eyes' Warren (Uzo Aduba), Dayanara Diaz (Dascha Polanco), Gloria Mendoza (Selenis Leyva) and transgender inmate Sophia Burset (Laverne Cox).
Again, 'Orange is the New Black' season 6 premieres July 27th.
Should the show continue past 7 seasons or call it quits?
Share your thoughts below.