Angry man stabs multiple children.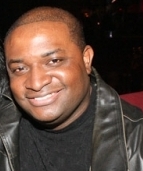 Blog King, Mass Appeal
BOISE — Law enforcement officials are searching for answers after 30-year-old Timmy Kinner embarked on a stabbing spree at a 3-year-old's birthday soiree. The gory ordeal went down Saturday at a low-income apartment complex in Boise, Idaho where a bunch of refugees reside. Kinner killed a 3-year-old girl. Five children and three adults were also injured.  Kinner has been charged with murder in conjunction with multiple counts of 'injury to a child' and aggravated battery. According to police reports, Kinner snapped after a female tenant kicked him out on Friday. The next day, a homeless Kinner showed up to "extract vengeance."
Timmy Kinner wanted revenge for being kicked out of an apartment complex, police say. https://t.co/o93LQDvATM

— CBS Detroit (@CBSDetroit) July 2, 2018
When he found out the woman wasn't there, the dreadlocked assailant took his revenge out on an assembly of innocent kids. Three adults were consequently injured while trying to suppress the onslaught. "This was an attack against those who are the most vulnerable, our children," said Police Chief Bill Bones during Sunday's press conference. "It's untenable, unconscionable and is pure evil."
Sad, sad story.
Thoughts and prayers are with the children and their families.
Share your thoughts below.