Gangsta Granny murders her son.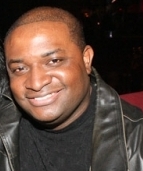 Blog King, Mass Appeal
FOUNTAIN HILLS — Prosecutors are charging 92-year-old Anna Mae Blessing with murder after she shot and killed her 72-year-old son for, get this: putting her in a nursing home. The bloody ordeal transpired July 2nd in Fountain Hills, Arizona. Here's what went down: After overhearing her son Thomas Blessing's household intentions, Anna calmly grabbed two pistols, tucked them inside her robe, walked into his bedroom, then opened fire — killing him instantly. Thomas' girlfriend was also in the room but she was able to wrestle both guns away from the elderly assassin.
Police responded moments later.
Anna Mae Blessing told deputies her son wanted her to leave because she "had become difficult to live with." https://t.co/FVRYzaynOA

— USA TODAY (@USATODAY) July 4, 2018
"It is always concerning when domestic issues escalate to violence or tragic outcomes," said Sheriff Paul Penzone. "They are often isolated and neither predictable nor preventable." As she was being arrested, a handcuffed Anna glanced at her dead son and said: "You took my life, so I'm taking yours!"
Damn, that's gangsta.
Anna faces charges of murder, aggravated assault with a deadly weapon, and kidnapping.
If convicted, she'll definitely die in the joint.
A damn shame.
Share your thoughts below.