Tina Turner's son committed suicide.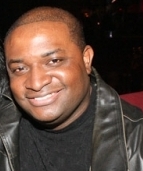 Blog King, Mass Appeal
LOS ANGELES — In a sad development, Craig Raymond Turner — the eldest son of pop icon Tina Turner — committed suicide via self-inflicted gunshot wound on Tuesday. He was 59. Tina, a Nutbush native turned proud citizen of Switzerland, is in Paris for 'Fashion Week.' She has to be devastated. Anyway, police found Craig's corpse inside his residence in Studio City, California. Keep in mind… Tina gave birth to Craig when she was 18, before she married Ike Turner. Raymond Hill — a saxophonist in Ike's band — is Craig's biological father.
That's not a misprint.
Squeaky clean Tina banged multiple members of the Ike Turner Revue.
Craig Turner, the eldest son of Tina Turner, has died at the age of 59: https://t.co/OtoexUrkgj pic.twitter.com/Q5NRpiJt9J

— The Root (@TheRoot) July 4, 2018
Also, rumor has it Tina guzzled intoxicants while using narcotics. Playing the daddy role, Ike adopted Craig shortly after telling Tina "I do." The married duo then proceeded to dominate music charts from 1960 to 1976. Their union, however, was derailed amid startling allegations of spousal maltreatment.
Word on the street claims Ike's best hits came against Tina's cranium. Kid you not. Witnesses said he assaulted her every time the wind blew. The beatings were reportedly so acute, Tina fled the country and hasn't come back. Ike died in 2007. Conversely, Tina is 78-years-old and still gorgeous.
She has to be the most attractive cougar ever.
Anyway, Craig leaves behind no wife and no children.
Such a sad way to go out.
Share your thoughts below.