Will Smith Uncut, Rapper opens up.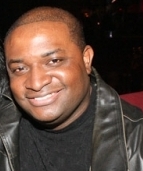 Blog King, Mass Appeal
LOS ANGELES — Veteran thespian Will Smith is approaching 50 and, at this juncture in life, he doesn't give a rat's ass what you think. Once reticent, the 49-year-old rapper shocked many when he claimed he's no longer married to Jada Pinkett Smith during a special holiday appearance on TIDAL's Rap Radar podcast. "We don't even say we're married anymore," Smith said. "We refer to ourselves as life partners." The hip hop icon also addressed his new rap album which contains the emblematic track "The Mountaintop."
If you recall, Smith used to eschew the public use of profanity. Those days are apparently over. "I'm granting myself the freedom to not give a f*ck when I don't give a f*ck," he said. Before he died, basketball legend Wilt Chamberlain claimed he had sex with 20,000 women.
After listening to the podcast, sounds like Smith got him beat. "I've been to the top of money. I've had all the sex that I've ever wanted," Smith explained. "I've been to the top of all those material world mountains and nothing makes you happy other than being useful to others."
Happy INDEPENDENCE DAY! Now on the #RapRadarPodcast will smith! @tidal https://t.co/vmjLPRp4J0 pic.twitter.com/NiMzt0FMaW

— Rap Radar (@RapRadar) July 4, 2018
When asked to expound upon his squeaky clean effigy in Hollywood, Smith made it clear he's being ostentatious. "I've maintained the character of Will Smith… [who] signs every autograph, is always happy," he said. "I do want to slap somebody every once in a while."
Smith also admitted it ticked him off when critics labeled his music soft. "It was always difficult [to hear] people say I was soft and my music was cotton candy," he lamented. "I always wanted to fight to prove myself." After a 13-year musical hiatus, Smith's new album is coming soon.
Do you appreciate his new 'no nonsense' image?
Or, should he stay wholesome?
Share your thoughts below.