Murder & robbery headline reports.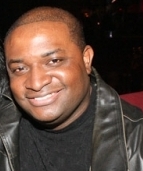 Blog King, Mass Appeal
KANSAS CITY — "All rise.. the honorable Blog King is presiding. Sadly, we experienced a plethora of criminal activity over the weekend so we ask that you remain mute as he dissertates the aforementioned villainy. Failure to comply could result in a lengthy detainment behind bars. Any questions? Anybody seeking 3 hots and a cot? (Crickets). Good. You may be seated." What's happening subscribers in crime? It's your judicious Blog King here with this week's felony report. Partied like a rock star on Saturday, but I still have a job to do. Besides, there's certainly no paucity specific to criminal content.
So let's eschew that indolent term "procrastination" and get to the docket, ya dig?
Grable is busted then charged with murder: Prosecutors in Johnson County, Kansas are charging 32-year-old Anthony Grable with first-degree murder, three counts of aggravated assault, two counts of aggravated robbery, and one count of burglary after he shot two co-workers while on the job at Sunrise Point Elementary School on Tuesday. Todd Eugene Davis, 48, died from the shooting. Efren Joaquin Gomez, 54, is still alive but in critical condition. Police said the men were arguing over tools prior to bullets breaking out. After he shot Davis and Gomez, Grable carjacked somebody and fled the scene. Police ultimately busted his trigger-happy ass following a standoff.
Next item on the docket…
Payday Loan Clerk robbed at gunpoint: Law enforcement officials in Atchison, Kansas are searching for the spineless namby-pamby who robbed a female employee at an Advance America payday loan store near the 900 block of Highway 59 around 4:00 p.m. Friday afternoon. Police released surveillance images of the suspect who held up the store clerk at gunpoint prior to fleeing on foot with an unspecified amount of cash. Fortunately, the employee wasn't harmed. The assailant appears to be a corpulent black man wearing a stocking cap and flooded pants. If you have info, contact Atchison police at 913-367-4323.
Next item on the docket…
Drunken Master Offers Bogus Defense: After getting busted the other day for a DUI in Florida, 69-year-old Earle Stevens furnished an engrossing defense. The old bastard told police he wasn't drinking and driving… because he only guzzled liquor at stop signs. So how did he get caught in the first place? According to reports, Stevens repeatedly bumped into the rear end of a lady's car in McDonald's drive-thru. The ravenous damsel eventually got fed up and called police. When officers arrived, they discovered a sedentary Stevens next to an open container of booze. Also, the inebriated senior citizen had no driver's license and he reeked of alcohol. After offering a bogus defense, Stevens was thrown in jail.
Next item on the docket…
Psycho Council-lady Fights 2 Officers: Kansas Councilwoman Carol Fowler, 48, is facing felony charges after she allegedly bit a corrections officer on the thumb, breaking a bone in the process. Fowler is a member of the city council in Huron, Kansas (don't ask me where that is, never heard of it). So what happened? According to reports, Fowler was arrested on a separate charge of 'failure to appear.' As she was being booked, Fowler was asked to take off her jewelry. After she initially scoffed, the corrections officer attempted to execute a removal. That's when Fowler went postal. When another officer stepped in to intervene, Fowler kicked his ass too. She now faces a trifecta of felony charges relative to battery and interference with law enforcement.
Next item on the docket…
Firestarter Finally Busted in Kansas: Sherry Kerby, 46, was arrested Monday night for allegedly setting 13 homes and structures on fire in McClune, Kansas the past 3 years. She now faces multiple arson charges. But it remains unclear if law enforcement has enough evidence to connect her to each crime. In the meantime, authorities are busy investigating incidents that transpired between September 2015 to July 2018. Kerby will remain in police custody on a $350,000 bond.
Last item on the docket…
UMKC Student Murdered: Sharath Kopuu, a foreign student at UMKC, was shot dead Friday night inside J's Fish and Chicken Market in the hood, near 54th and Prospect in Kansas City, Missouri. Capt. Lionel Colon with the Kansas City Police Department said officers were summoned to the area around 7:00 p.m. on a reported shooting. When they arrived, Kopuu was found shot inside the venue. Emergency crews expedited the young man to a nearby hospital where he was pronounced dead. Police released surveillance video and the suspect appears to be a slender black man donning dreadlocks or braids. Inside sources said Kopuu was an employee at the restaurant. If you have 411, please dial 911.
That's it for now.
The social media sorcerer has to go.
Again… if you have info, contact the authorities or you'll answer to me.
Capeesh?
Blog King's court is adjourned!😎