Claws has become Russian dominated.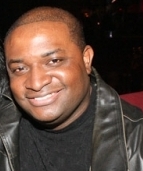 Blog King, Mass Appeal
NEW ORLEANS — Last week, yours truly was a little censorious of the overall direction of "Claws" and its somewhat redundant Russian storyline. But… the show's creator, Eliot Laurence, must've heard me. That's because Sunday night's episode was nothing short of stupendous, despite Laurence's newfound fetish of incorporating music into significant crime scenes — eerily reminiscent of "Glee." That said… after a multi-week hiatus, the real Dixie Mafia is back, and they're bad.
As previously mentioned, Uncle Daddy and Co. dispirited many during the season's first month by succumbing in trepidation as Russia's bitch. Fast forward to the present and circumstances are remarkably divergent. Firstly, a fed up Dixie Mafia waltzed into a Russian nightlife establishment, pulled out their machine guns, then opened fire on Zlata's mob clan as she performed on stage.
Yes, Bryce was shot during the subsequent bullet exchange. But who gives a damn? Somebody had to put funny-talking Zlata in her place, right? Secondly, Uncle Daddy had the guts to shoot and kill crooked detective Chip Lauderdale. And thirdly, as the proverbial cherry on top, Desna (Niecy Nash) has initiated plans to extract vengeance on her fiance — Dr. Gregory Ruval — for playing her like a flute.
How #ClawsTNT showcases the best of unconditional sisterhood onscreen https://t.co/02gZnBHKll pic.twitter.com/UP3xAvv2d3

— Shadow and Act (@shadowandact) July 10, 2018
Desna, if you recall, drew the brunt of last week's criticism for allowing dude to divert her Dixie Mafia cynosure with a dozen roses followed by a spurious on-beach marriage proposal. Hell, even Stevie Wonder could see Greg was a sham.
To those unfamiliar with the series, here's what transpired. In the closing sequence of episode 5, a spying Desna caught her soon-to-be husband receiving oral sex from Zlata just seconds after the money laundering hairstylist overheard him boasting about how he hoodwinked her into falling in love.
Rather than cause a scene, a heartbroken Desna snuck out quietly then cried for days. Now she's ready to inflict payback as evidenced by her biting Greg on the lip before saying, "you don't know my freaky side." Man, can't wait til Sunday. The real "Claws" has finally returned and that's reason for revelry.
Share your thoughts below.