President Trump campaignin' in KC.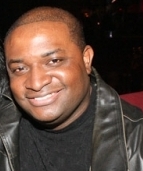 Blog King, Mass Appeal
WASHINGTON — Mark your calendars! President Donald Trump is bringing his Republican doctrine to the American Heartland on July 24th to participate in a Kansas City fundraising luncheon for Missouri Attorney General Josh Hawley who's running for U.S. Senate. If you plan on attending, the GOP soiree ain't cheap. We're talking $1,000 per person and $2,000 per couple. If you're a big baller, you can take a photo with the prez for a cool $10,000.
Report: Pres. @realDonaldTrump to visit Kansas City to fundraise for Josh @HawleyMO senate campaign >> https://t.co/7QV5qZVIdB pic.twitter.com/tJuIiAvK6Z

— KCTV5 News (@KCTV5) July 11, 2018
Hawley, who was elected into his current office in 2016, recently announced his candidacy for Senate. He'll go up against Democrat Claire McCaskill. Trump has asked Missouri Republicans to vote against McCaskill on many occasions. The Cass County Republicans have more info on the fundraiser.
For additional details, CLICK HERE!