Hotel Transylvania passes third exam.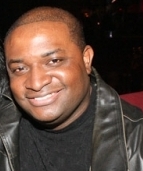 Blog King, Mass Appeal
HOLLYWOOD — Do you have an arduous time approaching women? Has it been ages since you've gone out on a date? Do you spend your weekends home alone? If so, you can probably relate to Count Dracula's desolate situation in the animated comedy "Hotel Transylvania 3." Written and directed by Genndy Tartakovsky, "Hotel Transylvania 3," will take moviegoers inside the morose fatherhood of Dracula — a lonely single dad who hasn't savored the amorous camaraderie of a woman in decades.
Realizing her father needs a spark, Mavis (Dracula's daughter) took the liberty to schedule a family vacation which turns out to be a riff-raff cruise to the lost city of Atlantis. During the watery commute, Dracula becomes enamored with the ship's captain — Ericka Van Helsing — while ignoring every hint she's out to kill him.
#HotelTransylvania3 director on why the animated monster mash is more than just a "silly comedy" https://t.co/UnceVNh7VK pic.twitter.com/ktqNLnyogy

— Hollywood Reporter (@THR) July 13, 2018
Graphically, the movie is fine. But it ain't "The Incredibles." As a matter of fact, it's probably a notch or two subordinate for the following 3 reasons: 1) The DJ battle at the end is far from banal, but corny nonetheless. 2) Dracula's inability to articulate good English in the presence of Ericka is a little tired. And 3), the film's Stygian, monster-esque cinematography is counterproductive to all things escapade.
That said, with an All-Star 'voice over' cast that includes Adam Sandler, Selena Gomez, Kevin James and Fran Drescher, "Hotel Transylvania 3" is definitely worth taking the kids to the movie theater as long as you're not anticipating elite cinematic quality comparable to "The Incredibles."
Share your thoughts below.