Winslow Jr faces rape accusations.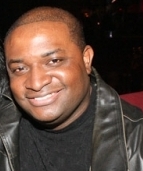 Blog King, Mass Appeal
SAN DIEGO — Former NFL tight end Kellen Winslow Jr., who's already facing charges for raping and kidnapping two women, was arraigned on a new rape charge in California on Thursday. Winslow, 34, is now being accused of forcibly raping an unconscious 17-year-old girl in 2003 when he was 19. In addition to that accusation, he's scheduled to stand trial in San Diego for the alleged rapes of two middle-aged women, ages 54 and 58. The latter is a homeless broad who claims Winslow hoodwinked her into going out on a date, only to take her to a sequestered locale where she was ultimately raped.
Well, This Is Awkward: Woman who accused Kellen Winslow Jr. of rape identifies Winslow's lawyer as her attacker in courtroom https://t.co/6gqTYugq4R pic.twitter.com/lnlM15FF4r

— The Root (@TheRoot) July 12, 2018
The vagrant female also claims Winslow threatened to kill her. "I was just scared to death," she recalled. Not sure if Winslow suffers from Chronic Traumatic Encephalopathy (CTE) or what, but you know times are hard when you're raping homeless dames. Hopefully, he'll get the medical attention he needs.
Share your thoughts below.