Papa John's owner laments language.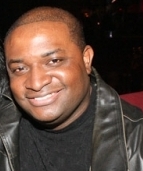 Blog King, Mass Appeal
LOUISVILLE, Ken. — Better ingredients. Better pizza. Poor public relations. This week's "I Screwed Up a Good Job Award" goes to 56-year-old John Schnatter, founder of Papa John's Pizza, who was coerced to resign as chairman after using the N-Word during a May conference call with board members and shareholders. John, however, said he laments uttering the contemptible term. He also regrets stepping down because, in his mind, he was pressured into issuing an abrupt resignation — probably to appease sensitive liberals. "The board asked me to step down as chairman without apparently doing any investigation," John said. "I agreed [at the time], though today I believe it was a mistake to do so." 
Papa John's founder John Schnatter says it was a "mistake" for him to resign after he admitted to using the N-word on a conference call https://t.co/zMAI38SnXY pic.twitter.com/k9b9McL9KD

— CNNMoney (@CNNMoney) July 19, 2018
So, what happened? During a tele-conclave about NFL players protesting the national anthem, John put fast food rival Kentucky Fried Chicken (KFC) on blast, saying, "Colonel Sanders called blacks 'n*ggers.'" Since then, several high profile entities (including the NFL) have severed ties with Papa John's — costing the embattled franchise millions of dollars.
In an effort to repair their plummeting image (and stock), company officials have erased John's logo from all marketing expositions — which includes coupons and pizza boxes. He won't appear in anymore television commercials either. Board members are also contemplating whether or not to modify the brand's name. John, if you recall, ruffled NFL feathers last season when he blamed national anthem protests for a drastic loss in revenue. He's currently being accused of sexual harassment.
Now he's upped the ante by using the N-Word.
Do you agree with his decision to step down?
Was he forced out?
Share your thoughts below.