Sanders rocks KC, dogfight looming.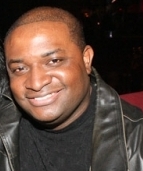 Blog King, Mass Appeal
KANSAS CITY, Kan. — Cardi B's favorite politician — Bernie Sanders — brought his democratic itinerary to Kansas City, Kansas on Friday (July 20) to purvey campaign support in favor of Brent Welder, a candidate in Kansas' 3rd Congressional District. Right now, that seat is being occupied by Republican Kevin Yoder. Roughly 2,000 people showed up at Jack Reardon Convention Center to hear Bernie's oration. "Whether you're in Kansas, Vermont or any place else, the American people are sick and tired of the status quo," Bernie, 76, told the rabid Wyandotte crowd.
"They want a government that represents all of us." 
Bernie also appeared at a convocation in support of James Thompson in Wichita.
Are you a Bernie fan?
Do Democrats stand a chance in a Republican state like Kansas?
Share your thoughts below.