Trump dazzles KC, veterans love him.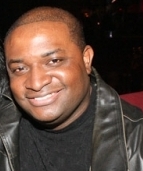 Blog King, Mass Appeal
KANSAS CITY — There were no protesters this time. No interruptions. No riot police. Only hugs and handshakes as President Donald Trump made his first official visit to the American Heartland since becoming Commander-in-Chief. If you recall, Trump had several Kansas Citians ousted and/or arrested during his campaign rally in March 2016. He even threatened to press charges. Tuesday afternoon, the aura was remarkably disparate. Amid cheers and snapshots, the 72-year-old business honcho stepped off a plane at Kansas City International and, with the succor of his secret service motorcade, commuted to Municipal Auditorium where he disseminated an oration at the 119th Veterans of Foreign Wars (VFW) National Convention.
"Fabulous, had us pumped from the second he walked on the stage," said Vietnam veteran Jack Smith. "He just kinda had everyone in the palm of his hand."
Today, it was my great honor to be in Kansas City, Missouri to pay tribute to the men and women who make FREEDOM possible! Thank you @VFWHQ! #VFWConvention pic.twitter.com/E6TYsNmWO8

— Donald J. Trump (@realDonaldTrump) July 24, 2018
Among the myriad of items confabulated were military stratagems specific to North Korea and Iran and healthcare modifications for veterans. "My administration is committed to ensuring our war fighters have the tools, the resources, the power to defeat our enemies with overwhelming support," Trump said.
The president also conveyed an update on exertions at the U.S. – Mexico border. His immigration policy remains a continual target of denunciation. "We cannot send our military to confront threats abroad only to allow those same threats to cross our borders and to threaten us right here at home," he said.
After dazzling the Pro-White House audience, Trump made his way to the downtown Marriott to attend a fundraising luncheon for Josh Hawley who's running against Claire McCaskill for Missouri Senate. The GOP gala wasn't cheap. Ticket prices ranged between $1,000 to $10,000.
Overall, Trump's visit was a success.
"Today, it was my great honor to be in Kansas City, Missouri to pay tribute to the men and women who make FREEDOM possible," Trump tweeted. "Thank you @VFWHQ! #VFWConvention."
More thoughts from Tuesday: It's a Kansas City tradition for the president of the United States to patronize barbecue venues during visits. Barack Obama frequented Oklahoma Joe's. Bill Clinton took his country ass to Gates. And many thought Donald Trump was headed to Arthur Bryant's. But it never transpired. Why? Who knows? Maybe he's not a fan of burnt ends? Then, to compound matters, some halfwit disseminated a pseudo tweet from a counterfeit Trump account claiming Arthur Bryant's refused to serve the Commander-in-Chief on Tuesday. Trump, of course, was in town to purvey campaign support in favor of Josh Hawley. Realizing they had a PR calamity on their hands, Arthur Bryant officials cleared the air on Facebook, accusing the imbecile of "trying to make the restaurant look bad by playing the political card" to divide their customer base. Officials also explained Trump never reached out. "We would have graciously welcomed President Trump," the company said in a statement.
One more item of note… Trump, for whatever reason, didn't invite Kansas City Mayor Sly James to his welcoming soiree at KCI airport. Everybody and their mama received an invite. George Brett was invited. Hawley was invited. Mayor James instead got the cold shoulder. When asked why he didn't attend, a perplexed James tweeted: "The office of the President has to extend an invitation… No such invitation was extended." Damn, that's foul. Now there's allegations of racism. Trump is white. James is black as hell.
Share your thoughts below.