Facebook suffers horrific plummet.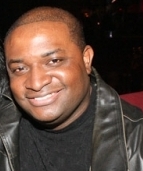 Blog King, Mass Appeal
MENLO PARK — Spare change anyone? On Thursday, Facebook CEO Mark Zuckerberg learned his net worth suffered a diminution of $16 billion — easily the largest one-day plummet in U.S. stock market history. And, get this: Facebook executives are prophesying years of descending profit margins. Right now those amounts sit in the 40 percentile. "Over the next several years, we would anticipate that our operating margins will trend towards the mid-30s on a percentage basis," said Chief Financial Officer David Wehner.
What the hell? A forecast in the mid-30s? So, how did we get here?
Mark Zuckerberg just set a new record: losing the most money in a single dayhttps://t.co/LkyAGgIJm7

— TIME (@TIME) July 26, 2018
For starters, stock shares fell roughly 20% to $174.78. To put that in perspective… if the slide continues, Facebook promises to lose $125 billion in value — equivalent to quadruple the market capitalization of social media rival Twitter. Some blame fake news and privacy issues for the company's nosedive.
Many are accusing Facebook of allowing the Russians to rig the 2016 presidential election. Whatever the reason, Zuckerberg and company better figure it out pronto before they end up on food stamps.
Share your thoughts below.