Homeless web guy's solicitation worked.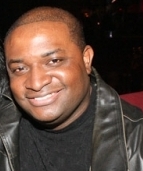 Blog King, Mass Appeal
MOUNTAIN VIEW — Are you esurient? Are you vagrant? Are you sick and tired of your lady calling you a bum? If so, you'd be sagacious to mimic the last-ditch efforts of 26-year-old David Casarez — a homeless web developer who, on Friday, got his lazy ass off the park bench, put on a suit and tie, then stood on a highway median while holding a handwritten sign that reads: "HOMELESS. HUNGRY 4 SUCCESS. TAKE A RESUME." The publicity stunt worked. David received more than 200 job offers.
Not bad for a corpulent hobo in Mountain View (Calif).
Moral of the story?
If David can do it, so can you.
Share your thoughts below.