KU, MU rivalry is renewed, sort of.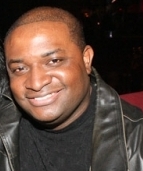 Blog King, Mass Appeal
INDEPENDENCE — After spending 10 years in the league, former Kansas Jayhawk Brandon Rush is a despairing free agent void of an NBA home. This weekend, he played as if his career depends upon it. Brandon scored 46 points and Mario Chalmers contributed 21 in KU's 109-101 victory over the hated Missouri Tigers in Saturday's 'Rivalry Renewed' exhibition at Silverstein Eye Centers Arena in Independence (Missouri). "I felt like I was on fire," said Brandon, 33. "I felt like everything was going to go in. It comes from repetition." 
When asked if he was trying to make a statement to NBA scouts, Brandon replied: "No message. I just need to get a shot again. If I can get my foot in the door, I'm pretty sure I could make a team happy."
For the late crowd: the #Mizzou alumni couldn't outlast the #Kansas alumni and the Tigers dropped the first Rivalry Renewed matchup to the Jayhawks https://t.co/qOhb6eIi2c

— Ryan Herrera (@RealRyanHerrera) July 29, 2018
Leo Lyons led Mizzou with 34 points in a losing effort. Brandon's brother, Kareem Rush, scored 14 for the Tigers. Call it family bias. But, if it were up to him, Brandon would still be in the NBA. "I'm proud of him. He got 50 on me," said Kareem who scored all of his points in the first half.
"I think he deserves to be back in the league."
Despite an average ticket price of $50, roughly 2,500 fans showed up to watch a handful of recognizable alums compete in a fundraiser for an undisclosed charity. Many believe more tickets would've sold had organizers revealed their intentions specific to charitable contributions.
After all, fifty bucks to view a group of has-beens is quite immoderate.
That said, KU-MU haven't played a meaningful game since 2012.
Should the rivalry continue?
Share your thoughts below.