Crazy babysitters assaulted children.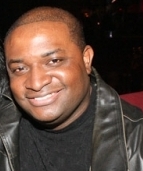 Blog King, Mass Appeal
BRADFORD COUNTY — The most egregious news of the day comes from Bradford County, Pennsylvania where diabolical babysitters Jakayo Scott Frye and Shyann Marie Hills face multiple charges for torturing four children within a 6-day period. Not sure what's going on relative to how kids are being treated in this country. But it's a huge concern. Here's what transpired: Jakayo and Shyann, both 22-years-old, received $100 in remuneration to watch 4 whippersnappers for a week while mom vacationed in North Carolina. Instead of acting like responsible adults, Jakayo and Shyann showed their ass by treating those kids like bovine animals.
PHOTOS: The babysitters from hell have arrived: Towanda babysitter couple force four kids through physical and psychological trauma over six days https://t.co/9JHJ911gfF #Shyann Marie Hills #Jakayo Scott Frye

— Scallywagandvagabond (@ScallywagNYC) August 3, 2018
First, they fettered the 9-year-old girl to a cabinet and made her drink dog urine through a straw. Secondly, they spanked the 8-year-old girl with a metal stove handle. Then, thirdly, they coerced the 14-year-old boy to beat up his 7-year-old brother (Cage Match Style).
Jakayo and Shyann also forced the kids to sleep on a bed of nails.
When mom returned home, she immediately noticed something fallacious about the quartet and called an ambulance. Medical examiners later discovered a laundry list of physical ailments ranging from bruising/swelling to dehydration.
Jakayo and Shyann were consequently handcuffed and charged with dozens of odious crimes, including aggravated assault, false imprisonment, unlawful restraint and child endangerment.
Share your thoughts below.