Suicidal mom said boyfriend abusive.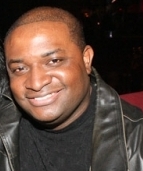 Blog King, Mass Appeal
LAWRENCE, Kan. — New details have emerged in the suicidal matter of Scharron Dingledine who's charged with first-degree murder after she drove her car into the Kansas River two weeks ago with lamentable intent to murder her 2 children. Authorities in Lawrence (Kansas) were able to dive into the waterway and rescue Scharron and her 1-year-old son. But her 5-year-old daughter didn't make it. During a recent court appearance, Scharron's lawyer filed a motion to have a psychiatric evaluation conducted to see if Scharron is mentally fit to stand litigation.
Now we know why.
Missouri mother, Scharron Renea Dingledine is charged with attempted murder and murder after driving into the Kansas River and killing her five year old daughter, Amiyah Bradley & seriously injuring her one year old son- while she survived. https://t.co/NCeLMkjZvp

— Scallywagandvagabond (@ScallywagNYC) August 9, 2018
According to court documents, when police officers pulled Scharron from the water, she yelled "let me die!" When interviewed afterwards, Scharron claimed her boyfriend beat her ass frequently — forcing a voluntary admittance into a psychiatric hospital.
Scharron also told police she was "feeling depressed" and "decided she was going to kill herself and the children because she didn't want anyone else to have them." After reaching her breaking point, Scharron put both kids in the front seat with her, with no seat belts, then drove into the water.
A passerby heard the children screaming and called police.
What's your take?
Is Scharron a cold-blooded killer or batshit crazy?
Share your thoughts below.