Trump's remarks receiving criticism.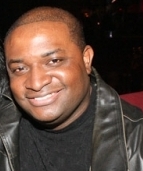 Blog King, Mass Appeal
WASHINGTON — There's a war brewing between President Donald Trump and prominent African-Americans. Everybody knows it. But Trump's history of attacking well-known blacks as possessing "low IQs" has many asking one or two disconcerting questions: 1) Is it merely a poor choice of words? Or, 2) is he a proponent of bigoted "race science" that claims whites are inherently more intelligent than blacks? There's probably enough of a track record to buttress the latter. A few months ago, Trump lambasted California Democratic Rep. Maxine Waters — accusing her of harboring a "very low IQ." If you recall, back in 2011, Trump tried to stigmatize Barack Obama's Ivy League education by labeling the nation's first black president a "terrible student."
Trump makes racist attacks on LeBron James, as well as many other black athletes, to feel powerful and divide us up. Congratulations to LeBron on opening the I Promise school—setting a great example for the young people of our country, unlike the president.https://t.co/7Bi04z4T0F

— Bernie Sanders (@SenSanders) August 7, 2018
Then, last Friday, Trump disparaged the brainpower of NBA icon LeBron James and CNN anchor Don Lemon on Twitter. "Lebron James was just interviewed by the dumbest man on television, Don Lemon," Trump tweeted. "He made Lebron look smart, which isn't easy to do." Trump's twitter philippic came just hours after LeBron opened a school in urban Ohio for underprivileged youth.
Talk about bad timing?
Anyway… LeBron is apparently so repulsed by Trump's deportment, he's contemplating a run for president.
Would he get your vote?
Is Trump racist or misunderstood?
Share your thoughts below.