Moss catchin' hell from racist fans.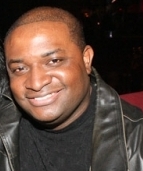 Blog King, Mass Appeal
CANTON, Ohio — During last week's NFL Hall of Fame enshrinement in Canton (Ohio), new inductee Randy Moss donned a tie featuring the names of several blacks who were either killed by cops or died in police custody — most notably Sandra Bland, Michael Brown, Trayvon Martin, Tamir Rice, Eric Garner and Freddie Gray. Moss' wardrobe choice, however, didn't sit well with racist fans… and they let him know about it via email. "The black community praised me… for shedding light on African-Americans dying," said Moss who's deleted roughly 200 hate messages since Saturday's nationally-televised ceremony.
"Then on the flip side, you've got people slamming me, saying 'Nigger stay in your place, you're a dumb black jock. Stick to playing football, nigger!'"
Randy Moss' tie he wore tonight pic.twitter.com/RreQNkkNmZ

— Sports Illustrated (@SInow) August 5, 2018
A Caucasian police officer also lambasted Moss for paying tribute to "the criminals that you have on your tie" because "they broke the law." Moss explained that felons are people too, and everybody "makes mistakes" but you "shouldn't lose your life" over a bunch of avoidable bullshit.
Do you agree with Moss or the cop?
Share your thoughts below.