Omarosa goes off, labels Trump racist.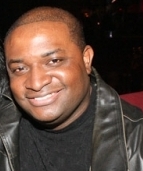 Blog King, Mass Appeal
WASHINGTON — Omarosa Manigault, once the HNIC of the White House, called President Donald Trump a "racist, bigot and misogynist" in her vitriolic memoir titled "Unhinged." The 44-year-old political aide also said Trump used the word "nigger" repeatedly during the concoction of his hit reality TV show "The Apprentice" and there's taped evidence to prove it. Critics, however, are quick to discredit Omarosa's claims given the fact Trump fired her black ass last December. She also appeared as a contestant on "The Apprentice."
So the polemic could just be a matter of recrimination and/or sour grapes.
Then again, Trump once bragged about grabbing women "by the p*ssy" so anything's possible. Omarosa also claims Trump tried to hit on her. "Donald Trump hits on all women." Omarosa said during a recent appearance on SiriusXM's The Karen Hunter Show.
"He acts inappropriately with all women. And yes, I'm included in that."
It's not just audiotapes — Omarosa also has videos, emails and text messages from her time in Trump's White House https://t.co/g5EbZ3AwIo pic.twitter.com/8vX54vvgVo

— CBS News (@CBSNews) August 17, 2018
The Commander-in-Chief hasn't been too popular with the ladies these days. Since his inauguration, Trump has been accused of sexual indelicacies with stripper Stormy Daniels, ex-Playboy model Karen McDougal and now Omarosa. Then, to top things off, his wife Melania is rumored to seek divorcement.
"She is fed up with him and you see her making public statements that completely go against what her husband is saying," Omarosa said. "That is unprecedented in the history of presidential marriage." 
One more item of note…
HAWLEY VS. MCCASKILL: After kicking ass in Tuesday's election, Donald Trump's boy — Josh Hawley — will face off with Claire McCaskill this November for one of Missouri's coveted U.S. Senate seats. To quote Michael Buffer: "Let's get ready to rumble!" Hawley, currently Missouri's Attorney General, defeated 10 Republican challengers. His victory is certainly no surprise. Hell, Hawley has more money. He's backed by President Trump for crying out loud. Conversely, McCaskill knocked off 6 Democratic opponents with relative ease. What's the forecast? Expect a war of epic proportions this fall. Hawley and McCaskill are already talking smack as town hall debates loom.
Share your thoughts below.