Claws leaves fans craving for more.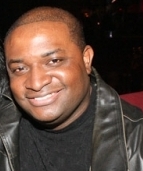 Blog King, Mass Appeal
NEW ORLEANS — Sunday's season two finale of "Claws" will go down as an instant classic. Overall, everything was rock solid from screenplay to theatrics. Creator Eliot Laurence certainly saved his best for last. Empire's Lee Daniels can learn plenty from him. My only contention is that we have to wait until next summer for the third installment. Perhaps, what stood out most is the conniving performance of Niecy Nash who recently garnered her own star on the Hollywood Walk of Fame.
The 48-year-old actress, who portrays Desna, was underestimated on the show and she's probably trivialized in real life. As a money-laundering salon owner, Desna came away the night's biggest winner. For starters, she allowed ex-boyfriend Roller to eat her out during her wedding — just minutes after saying "I do" to her synthetic husband, Dr. Gregory Duval.
Then, Desna managed to confiscate multiple commercial businesses (including a casino) from Gregory, Russian mob-queen Zlata and Dixie Mafia crimelord Uncle Daddy. However, to do so, several people had to suffer a dirt nap. Can't lie. The hotel scene where Desna murders Gregory was extremely fake.
Despite a 50-pound disadvantage, Desna wrestled muscle-bound Gregory to the floor, picked up a piece of broken glass, gashed him twice in the midsection, then propelled his punk ass over the hotel balcony. It would've been more credible had Desna simply poisoned him instead.
💅🏾 Season 2 of "Claws" ended #ClawsUp! Superbly written (@CIawsWriters), produced and directed show. Ace #acting: @NiecyNash, @Karrueche, @ItIsIJudyReyes, @TheJennLyon, @CarriePreston. Thx for anti-dull #storytelling, @ClawsTNT—Here's to Season 3, 2019. #TV #ClawsTNT | 📷: IMDb pic.twitter.com/t4fI6NR4fO

— Nate Burgos (@designfeast) August 13, 2018
Afterwards, a bloody, distraught Desna scurries to Zlata's room where they encounter Gregory's wheelchair bound mother only to find out she's not really handicapped. After inquiring about the whereabouts of her deceased son, the old hag jumps out the wheelchair and pulls out a pistol.
But, before she could pull the trigger, Zlata promptly shoots her in the stomach.
Seconds later… Desna signs a small batch of property ownership documents. That's when Zlata surprisingly turns her gun towards Desna with aspirations of killing her to take over Desna's newly acquired businesses. Keep in mind, Zlata and Desna were supposed to be friends.
But, there's no approbation among thieves, right?
Rather than blow Desna's brains out and abscond with millions of dollars in tangible assets, Zlata instead articulated a 5 minute oration which gave Dean (Desna's autistic brother) enough time to show up and play hero. Anyway, Dean ends up shooting Zlata in the back.
Police officers respond several minutes late.
There's cadavers and property damage everywhere.
Yet, nobody gets arrested.
Finally, in an acute twist, Desna sits down with her bisexual boss, Uncle Daddy, and tells him she's done being his slave. Desna also convinces Roller (Uncle Daddy's nephew) to leave Dixie Mafia and come work for her. Good oral sex apparently earned Roller a promotion.
Desna then tells Uncle Daddy she's now his employer before saying, "get the f*ck out my face." Moments later, Desna hooks up with Virginia at a casino to celebrate her newfound lucre when 2 masked men on a motorcycle pull up with machine guns and open fire — killing Virginia instantly.
Looks like we won't see Chris Brown's ex in season three.
So, what's your take?
Is Uncle Daddy responsible for Virginia's murder?
Will Dean blame Desna for Virginia's quietus?
Will Desna make a nice Queenpin?
Share your thoughts below.