Ruthless villain got clearance from FBI.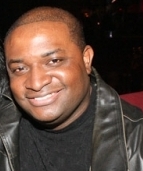 Blog King, Mass Appeal
KANSAS CITY — Law enforcement officials in Kansas City are trying to figure out what the f*ck happened after a police investigation revealed a bloody truth. Marlin Mack, the convicted felon who smoked UMKC student Sharath Koppu at J's Fish & Chicken Market on 54th & Prospect, passed an FBI background check prior to purchasing the AK-47 used to shoot three cops a month ago. You heard me right. I didn't stutter. The FBI gave Mack clearance to buy a gun from 'The Armory' in Independence (Missouri) and the assailant turned around and used it on police.
The man our investigation identified as the suspect in the homicide of Sharath Koppu is 25-year-old Marlin Mack. He shot 3 of our officers yesterday and was killed in a gun battle with police. pic.twitter.com/1LA6s8DcXa

— Kansas City Police (@kcpolice) July 16, 2018
There's obviously a glitch in the system and it's imperative they find out what it is before more convicts submit gun purchase applications. If you recall, after murdering Koppu in broad daylight, Mack became the target of a 9-day police manhunt. During an attempt to escape, he shot 3 cops.
But none died.
Mack, however, was shot dead by police.
Share your thoughts below.