Ghetto name costs black chick a job.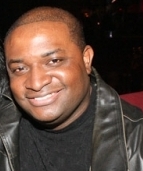 Blog King, Mass Appeal
ST. LOUIS — This week's "I F*cked Up a Good Job Award" goes to Hermeisha Robinson who was recently denied a customer service position with Mantality Health because, get this: her name is too ghetto. Hermeisha, a young black woman in St. Louis, posted a complaint on Facebook after receiving a company rebuff via email that reads: "Unfortunately, we do not consider candidates that have suggestive ghetto names." Hermeisha wasn't alone. Dorneshia Zachery got the same vituperative letter.
Company officials, however, deny sending the notices — claiming their account was hacked.
"The company looked at my name and said we don't care about what you've done in your life," Dorneshia said. "Your name is going to dismiss you completely." After reading Hermeisha's and Dorneshia's grievances, yours truly decided to vet the Equal Opportunity Act.
Dorneshia Zachery & Hermeisha Robinson both received similar responses from Mantality Health who deemed thier name too "ghetto" for hire. https://t.co/FZBs8pjD9L

— EBONY MAGAZINE (@EBONYMag) August 16, 2018
As crazy as it may sound, the company may have the right to repudiate an applicant based upon his or her moniker. That's because ghetto names don't fall under the following protected categories: age, race, gender, religion, sexual orientation and familial status.
So ladies, let Hermeisha's and Dorneshia's destitution serve as an mortifying example. Please refrain from giving your babies names that are arduous to pronounce or there's a good chance they'll end up impecunious, vagrant and ravenous. Now, Bye Felicia!
Um… I mean Hermeisha… er, Dorneshia… ah, you get the point.
Share your thoughts below.