Junkie mom lets thugs molest kid.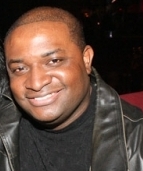 Blog King, Mass Appeal
COLUMBIA — The most disturbing news in recent memory comes from Columbia (Missouri) where 49-year-old Renee Collins is putrefying behind bars after police discovered she allowed drug dealers to have sex with her handicapped 14-year-old daughter in exchange for, get this: cash and cocaine. The middle-aged junkie now faces charges of first-degree child endangerment and second-degree trafficking. Her felonious boyfriend, 44-year-old William Thomas Jr, was also arrested. He's charged with first-degree rape.
Thomas' charge makes you wonder if he had sex with the kid. Keep in mind… the teenage daughter, who suffers from cerebral palsy, has the mental capacity of a 3-year-old. She also has autism, dons corrective leg braces, and she's partially deaf. Yet, street pharmacists still wanted to bang her.
Unbelievable!
KCK school janitor under investigation for inappropriately touching 4th grader https://t.co/CgCy03D5PK pic.twitter.com/p8NsHsS9Lv

— FOX4 News (@fox4kc) August 24, 2018
JANITOR ACCUSED OF SEX CRIME: Mary Latham, a perturbed progenitor in Kansas City (Kansas), is pissed after learning her 4th grade daughter was allegedly fondled by a female custodian at Welborn Elementary. The repugnant matter is under investigation by the Wyandotte County District Attorney's Office. "She was on her way back to class and the janitor, which is a woman, had grabbed her bottom," Mary said. "When she turned around and looked at her, the janitor had smiled." Compounding matters is the fact the custodian is still employed by the school district — forcing Mary to enroll her daughter into another institution. "I want them to take some action and take the janitor out of the school," Mary said. Do you agree with her? Or, should the custodian be allowed to keep her job pending an investigation?
Share your thoughts below.