Illegal immigrant murdered Mollie.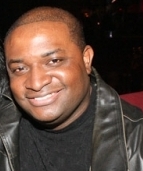 Blog King, Mass Appeal
IOWA CITY — Everybody's buzzin' about the news from Iowa City where illegal immigrant Cristhian Bahena Rivera was arrested and charged with first-degree murder in the head-scratching quietus of Mollie Tibbetts — a psychology student at the University of Iowa. During the interrogation phase which required the help of a translator, the 24-year-old Mexican confessed to kidnapping Mollie on July 18th while she was jogging and minding her own damn business in her hometown of Brooklyn, Iowa.
Cristhian also told police he stalked the Caucasian damsel in his Chevy Malibu, abducted her, killed her, then dumped her cadaver in a sequestered cornfield. Cristhian, however, couldn't articulate an inducement because, according to him, he fainted during the abduction and subsequent murder.
He only remembers waking up and seeing Mollie's sanguinary carcass in the trunk of his car.
"I can't speak about the motive," said crime investigator Rick Rahn.
"I can just tell you that it seemed that he followed her, seemed to be drawn to her on that particular day, for whatever reason he chose to abduct her."
Undocumented immigrant charged with Mollie Tibbett's murder https://t.co/R3jhIi1ihU pic.twitter.com/pElla8K3vi

— KHOU 11 News Houston (@KHOU) August 21, 2018
President Donald Trump, who clamored the interdiction of undocumented expatriates shortly after taking office, called our nation's immigration laws "a disgrace" during Tuesday's rally in West Virginia. The Commander-in-Chief then went on to lambaste remiss politicians, saying more restrictive foreigner laws would've saved Mollie's life.
"You heard about… the illegal alien coming in very sadly from Mexico. And you saw what happened to that incredible, beautiful young woman," Trump told the crowd.
"Should have never happened, illegally in our country. We've had a huge impact, but the laws are so bad…"
I still don't get it. Cristhian had been living in the area for roughly 7 years. Dude worked at Yarrabee Farms and his employer said he was "in good standing." Why would he kidnap and murder a young white chick?
Anyway, Trump believes illegal immigrants are more dangerous than U.S. citizens.
Do you agree with him?
Share your thoughts below.