Countess Vaughn abused routinely.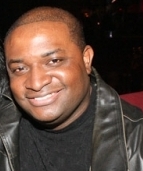 Blog King, Mass Appeal
LOS ANGELES — In a cafard development, former "Moesha" star Countess Vaughn was granted a restraining order amid startling claims of domestic abuse which includes strangulation, slapping, punching and sexual assault. Best known for her ditzy role as Kim on the low-budget sitcom "The Parkers," Countess told a Los Angeles judge her boyfriend David Benjamin Richard Whitten beat her ass daily for the past decade and nobody knew about it. David also hurled bleach in her face two months ago to impede her chances of excelling as an actress.
I don't get it.
A decade of fisticuffs and you're just now leaving?
'Moesha' Star Countess Vaughn Claims Boyfriend Threw Bleach in Her Face https://t.co/EKiu8hFkwT

— TMZ (@TMZ) August 23, 2018
David is reportedly covetous when it comes to Countess' television opulence and his insecure "Crabs in the Barrel" disposition typically morphs into an ass-kicking at her expense. Countess, 40, told the judge she would've whinged earlier, but David threatened to emanate explicit videos of her.
David also vowed to give her a dirt nap if she ran her mouth. Countess has two children, one with David. The dysfunctional pair will air out their grungy laundry during next month's hearing. In the meantime, David must stay 100 yards away and have no contact.
Share your thoughts below.