Mother arrested after kid's death.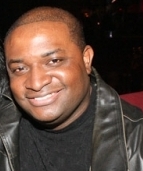 Blog King, Mass Appeal
LAS VEGAS — In a piteous development, 29-year-old Aisha Yvonne Thomas had her nefarious ass thrown in jail Friday after Las Vegas police found her slain 3-year-old daughter stuffed inside a duffel bag at her apartment. 30-year-old Donald Hunt Jr, the child's dad, was arrested Sunday in connection to a domestic violence claim at the same address. Anyway, here's what went down: Aisha, a low-income mother of 4, reported her daughter missing on Thursday, claiming the child wandered off as she walked the kids to a nearby grocery store.
Amid notions of suspicious activity, police secured a warrant to search Aisha's residence where they made the grisly discovery. Aisha was already wanted for transcribing bad checks and unpaid traffic tickets. So, chances are she'll spend the rest of her ignominious existence concocting license plates.
Very sad story.
BREAKING: David Katz, 24, ID'd as suspected killer in Jacksonville shooting; 3 dead including suspect, police say https://t.co/9j7IDOUu8k

— Fox News (@FoxNews) August 26, 2018
GUNMAN OPENS FIRE AT MADDEN TOURNAMENT: Law enforcement officials are trying to figure out what happened after Jewish gunman David Katz went Rambo Sunday afternoon during an online "Madden NFL 19" video game tournament at the Landing mall in Jacksonville (Florida). Armed with sniper-type weaponry, the 24-year-old reportedly walked into the gaming bar near the pizzeria and opened fire — murdering two people before taking his own life. When the shooting began, panicky patrons trampled each other in an expedited effort to escape. "The tourney just got shot up. I'm leaving and never coming back," tweeted 19-old-year Drini Gjoka who was shot in the thumb.
"I am literally so lucky. The bullet hit my thumb. Worst day of my life."
Katz, nicknamed 'Bread,' is a regular tournament participant — winning the event in 2017. Word on the street claims he was disqualified prior to Sunday's shooting. After losing, Katz must've got mad and went nuts. The Jacksonville Landing has hosted a myriad of concerts, tournaments and entertainment activities through the years. It was also the site of a Donald Trump rally in 2015.
Share your thoughts below.