McCain checks out, exits as a war hero.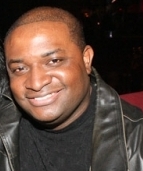 Blog King, Mass Appeal
WASHINGTON — After a prolonged battle with brain cancer, Republican honcho John McCain has officially called it quits. The old man died Saturday night at the premature age of 81, just a few days before his 82nd birthday. McCain's quietus comes on the heels of his capitulating decision to halt medical treatment. At that moment, everyone knew his earthly demise was merely a formality. McCain's death certificate was concocted shortly afterward. "Senator John Sidney McCain III died at 4:28 p.m. on August 25, 2018," said a McCain family representative through a statement.
"With the Senator when he passed were his wife Cindy and their family. At his death, he had served the United States of America faithfully for sixty years."
As a Vietnam prisoner of war of 5-and-a-half years, McCain conquered every ensuing impediment which includes plane crashes, skin malignancy and bureaucratic shortcomings. But the Arizonan politician would ultimately succumb to cerebral tumors while encircled by family and close friends.
McCain, if you recall, came up short against then-Illinois legislator Barack Obama in the 2008 Presidential Election. He was also a formidable opponent of President Donald Trump.
JM, rest in peace.
Your intrepid contributions to American sovereignty will never be disremembered.
Share your thoughts below.