STD numbers rapidly increasin' nationwide.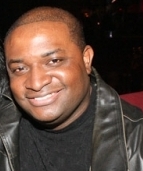 Blog King, Mass Appeal
OVERLAND PARK — Here's the sex joke of the day: Every night, during the course of their 30 year marriage, an impotent husband turns off the lights before having sex with his nymphomaniac wife because his penis is apparently too diminutive to satisfy her. Rather than pop Viagra pills, the limp-dick bastard bamboozles his woman by jabbing a dildo into her vagina. One night, the wife grew suspicious and immediately flipped on the light switch. "Aha! I knew it," she said. "Explain the dildo." Realizing he was busted, the red-faced husband promptly looked into his wife's pretty blue eyes and retorted: "Explain the kids." — What's up knuckleheads? It's the world's most handsome transcriber Blog King here with more media ejaculation on Mass Appeal's wet 'n wild platform. Now, to quote Salt-N-Pepa: "Let's talk about sex!" 
Check this out: Renowned columnists Robert Glatter, MD and Bruce Y. Lee (not Kung Fu Bruce) just published a pair of amorous editorials in Forbes that reveal shocking information relative to the germination of sexually transmitted diseases (STDs) in America.
According to new data researched by the Center for Disease Control (CDC), a trio of STDs established new records in 2017: Gonorrhea, Chlamydia and Syphilis. And now we've learned all three can be transmitted orally. Ugh! That's gross. Here's the ghastly numbers:
1.7 million Chlamydia cases in 2017.
555,000 Gonorrhea cases in 2017.
30,000 Syphilis cases in 2017.
A recent study by @questDX shows that 62% of sexually active women under age 25 reported not feeling at risk for #STDs. Yet the U.S. currently has the highest prevalence of STDs in decades.
via @Forbes https://t.co/DcsxLFaFve

— STD Test Express (@stdtestexpress) April 23, 2018
Again… each summation has achieved unprecedented levels, but that won't last for long. 2018 figures to blow those numbers out the water. So, how can you tell if you've banged a chick with the cooties? It's simple. Watch for the following trifecta of throbbing symptoms:
1) Your penis feels like it's on fire when you take a piss.
2) You notice a mustard yellow or greenish discharge oozing from your dick-hole.
And,
3) Your nuts become tumescent, reminiscent of the Pillsbury Doughboy.
Ok, let's say you go down on a chickenhead and instantly develop an inflamed throat.
What should you do?
The answer: visit a doctor dumbass.
Like I said earlier, Gonorrhea, Chlamydia and Syphilis can be conveyed via oral sex. Many men assimilate diseases with their food and beverages and don't know it.
Ok, I know what you're thinking. How can you tell if a chick is unsanitary and/or insalubrious?
Well… for starters, if her coochie smells like City Fish, that's obviously a red flag.
Secondly, if she pulls down her panties without mandating the effectuation of a condom, you should probably pass (contingent upon her education level of course).
Why?
Such an act typically means she'll f*ck anybody without the protective use of plastic.
Think about it… if she does it with you, she did it with someone else.
Negro, what makes you so special?
And thirdly, if the damsel has a tooth missing or if her p*ssy feels like sandpaper, run for the hills. That's some squalid nookie you don't want.
That's it for now. The social media sorcerer has to go.
If you have a thought, share it below.
Blog King is out!😎