Serena had one helluva weekend.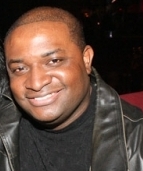 Blog King, Mass Appeal
NEW YORK — It's been a bittersweet Labor Day weekend for Serena Williams and it has everything to do with family. On Friday, the 36-year-old tennis icon beat the snot out of sister Venus Williams in the third round of the U.S. Open. In front of a record crowd at New York's Arthur Ashe Stadium, Serena equaled the biggest ass-kicking ever of her rival sibling — winning 6-1, 6-2 in a measly one hour and 12 minutes. Had it been a boxing match, the referee would've stopped the fight.
"I think it's by far the best match I ever played against her," Serena said of the bout. "I played much better tonight than I have since I started this journey on my way back." 
Less than 24 hours later, Serena savored a special moment with infant daughter Alexis Olympia on her first birthday. But, there were no balloons, no cake and no ice cream because… "We're Jehovah's Witnesses, so we don't do that," Serena, 36, told reporters at the press conference.
No cake?
No ice cream?
WTF?
Instead of being encircled by loved ones and blowing out her first candle, little Alexis spent her initial anniversary viewing mom's tennis highlights on ESPN. Anyway.. after learning Serena's tendentious birthday perspective, yours truly visited JW.org, the official Jehovah Witness website.
Damn, Serena's 100% correct.
Serena plays her "best match" against Venus as Nadal survives thrilling Khachanov test on Day 5 at the #USOpen https://t.co/typDM1xtub

— Wimbledon (@Wimbledon) September 1, 2018
Church members prohibit the practice of birthday soirees because not only do they "displease God" but they have pagan roots. Jehovah Witnesses also forswear the commemoration of holidays like Christmas, Easter and Halloween and they won't attend wedding ceremonies of those outside their religion.
In other words, if you're Baptist, you can forget it. They ain't coming.
As contentious as some of this stuff sounds, being a Jehovah's witness is nothing new to Serena. If you recall, she and Venus converted their faith in the early '80s. Also, if you haven't noticed, Serena thanks Jehovah after every tennis match. No wonder she wins all the time.
She has God helping her.
What about Alexis Ohanian, Serena's millionaire husband?
He's apparently a J-Witness too. Serena must be puttin' it down between the sheets because it takes some addictive nookie to inveigle a dude to espouse your faith. "Alexis didn't grow up going to any church," Serena said. "But he's really receptive and even takes the lead. He puts my needs first."
With a net worth of $10 million, he can afford to.
Share your thoughts below.