Kaepernick gets Nike's support.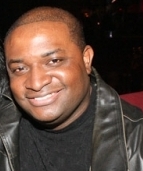 Blog King, Mass Appeal
SAN FRANCISCO — The Helmet Rule. Concussions. National anthem protests. There's so much going on with the NFL right now. But the league's most poignant story stems from Nike's shocking decision to feature former San Francisco 49ers quarterback Colin Kaepernick as the face of its "Just Do It" 30th anniversary campaign. In case you're oblivious, Kaepernick was released by the 49ers last season after he led a league-wide revolt against racism by kneeling during the national anthem.
Despite putting up impressive numbers, Kaepernick was allegedly blacklisted by NFL owners and he's been unemployed ever since. He's currently suing the NFL in a collusion lawsuit that's headed for trial. In the Nike ad, Kaepernick's countenance is showcased with the inspirational caption:
"Believe in something. Even if it means sacrificing everything."
The placard is a masterpiece.
Nike unveils Kaepernick ad to air during NFL season opener. https://t.co/WIa7RJk0UU

— The Associated Press (@AP) September 6, 2018
The ad also indirectly portrays NFL owners as being out of touch which explains why league officials issued a statement about social injustice shortly after Nike published the ad. President Donald Trump, who bragged about getting Kaepernick kicked out the league, lambasted Nike officials on Tuesday.
Word on the street claims Trump will be subpoenaed to testify in Kaepernick's case. So the president chose his words meticulously. "I think it's a terrible message that they're sending," Trump told the Daily Caller, a Republican website.
"There's no reason for it."
Trump once labeled protesting NFL players 'sons of bitches' and he implored owners to fire any employee who refuses to stand during the anthem. Dallas Cowboys owner Jerry Jones and Kansas City Chiefs owner Clark Hunt share Trump's sentiment: either stand or find somewhere else to work.
As an act of protest, many disgruntled sports fans set their Nike gear on fire.
Who's side are you on?
Trump or Kaepernick?
Share your thoughts below.