Psycho boyfriend facin' prosecution.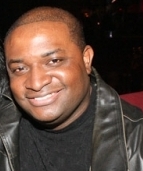 Blog King, Mass Appeal
MILWAUKEE — Hakeem Tucker, the murderous imbecile responsible for killing Stephanie Jones, is finally standing trial more than a year after the bloody ordeal took place. Stephanie's quietus went down in Milwaukee (Wisconsin) during the early morning hours of January 3, 2017. She was only 18. Hakeem, 20, was Stephanie's abhorrent baby daddy. Word on the street claims he assaulted her regularly, stalked her daily, and made a Nino Brown habit of pointing guns at her. Hakeem also smacked Stephanie's mother and tussled with her daddy. So dude obviously has a few screws loose.
Anyway, here's what went down last year: After years of being treated like a punching bag, Stephanie finally built the gumption to break-up with Hakeem. But the deranged wretch refused to take "no" for an answer. Around 2 a.m., Hakeem infiltrated Stephanie's house through the bedroom window.
Not sure why it wasn't locked at 2 in the frickin' morning, but it wasn't.
Nevertheless, when Hakeem pushed himself through, he was instantly confronted by Stephanie's 54-year-old father. As Hakeem reached for his gun, dad grabbed his scrawny ass and the two proceeded to scuffle. Stephanie then ran into the room and yelled, "Don't shoot my daddy!"
But it was too late.
Hakeem somehow gained control of the gun, aimed it at dad, and shot him. Hakeem then turned around and fired a bullet into Stephanie's torso. Amid all the ruckus, Stephanie's mother grabbed the couple's 2-year-old daughter and fled the premises believing Hakeem "intended to murder everyone in the home." When police and paramedics arrived, both Stephanie and dad were expedited to a nearby medical facility.
Daddy survived.
Stephanie didn't.
Hakeem Tucker charged with 1st degree int homicide, will stand trial at 9am, facing life in prison for shooting and killed Stephanie Jones, the young mother of their 2 year old child. #Milwaukee pic.twitter.com/CH0PgX8w1s

— Hillary Mintz (@HILLARY_MINTZ) September 6, 2018
Three days later, Hakeem was arrested, booked and charged with first degree murder. During his detainment, however, Hakeem alertly grabbed a loaded pistol from the police squad car and pointed it at officers. He then yelled, "Shoot me, Shoot me!"
Rather than grant Hakeem's suicidal request, an officer wrestled the weapon away and took his black ass to jail. While being interrogated, Hakeem asked officers if he could see Stephanie's cadaver then cracked a sick joke about her death and started laughing.
In my opinion, Stephanie's dad deserves some of the blame for this entire mess and I'll elucidate why. Given Hakeem's lengthy history of tyrannizing the family, dad should've smoked his ass a long time ago.
Here's the chronology:
In November 2013, Hakeem confronted Stephanie's mother in the kitchen because he wanted to know where Stephanie was. After receiving an unsatisfactory answer of "I don't know," an incensed Hakeem slapped Stephanie's mother in the face then threw a television into the wall.
Where was dad?
In March 2015, Hakeem kidnapped Stephanie and their infant child for a week.
A frickin' week!
Again, where was dad?
Then, of course, in January 2017, a jilted Hakeem snuck into the house, threw daddy to the floor, then pulled a Rambo.
That's 4 years of household infliction and Stephanie's dad didn't do enough to suppress it.
Here's what I would've done.
Let's turn back the clock.
In November 2013, Hakeem slaps Blog King's wife.
Blog King comes home, shoots Hakeem dead.
The end.
Share your thoughts below.