Rev. Williams rips black community.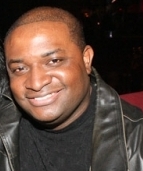 Blog King, Mass Appeal
DETROIT — Where's the R.E.S.P.E.C.T?While delivering the eulogy at Aretha Franklin's funeral service on Friday, Rev. Jasper Williams went postal on the black community — pissing off Aretha's four sons in the process. The Queen of Soul checked out on Aug. 16th amid complications from pancreatic cancer. She was 76. The service was held at Detroit's Greater Grace Temple. Aretha's family members are absolutely livid with Williams for using the memorial platform to promulgate a racist/sexist agenda.
First, Williams slammed 'Black Lives Matter.' Then he sunk his yellow teeth into the parental ineptitude of single black mothers. "If you choose to ask me today 'do Black Lives Matter?' let me answer like this: No, black lives do not matter," said Williams during his controversial oration.
"Black lives will not matter. Black lives ought not matter. Black lives should not matter, black lives must not matter until black people start respecting black lives and stop killing ourselves, black lives can never matter."
Rev. Jasper Williams Jr. and his eulogy are facing backlash from Aretha Franklin's family over what they're calling "offensive". A dig at #BlackLivesMatter and single women raising black boys? https://t.co/JBNY0HgQNB

— TV One (@tvonetv) September 5, 2018
Moments later, Williams lamented solo parenting, saying: "A black woman cannot raise a black boy to be a man." Williams also illuminated the paucity of black men residing in urban households.
"Right in your own neighborhoods, where your church is, there are struggling single moms, that don't know what to do. [They] need a man in the house," he said. "Through mentoring programs and parenting our children, we can turn black America around…"
Then, Williams wrapped things up by throwing Aretha in the mix.
"The Queen of Soul has spoken," he said.
"Time for black America to come back home."
Do you agree with Williams?
Share your thoughts below.