Baltimore teen rapes old lady.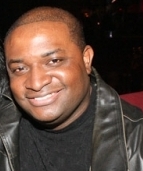 Blog King, Mass Appeal
BALTIMORE — In a shocking development, Baltimore prosecutors are charging 14-year-old Tyrone Harvin with the fatal sexual assault of 83-year-old Dorothy Mae Neal. The deadly ordeal went down August 29th inside Dorothy's home. Tyrone is being charged with first degree murder and rape in conjunction with another set of heinous offenses. Police spokesman T.J. Smith said, as a mandate of Maryland law, Tyrone will be charged as an adult. There is, however, a diminutive chance Tyrone will be treated as a juvenile as the case progresses.
Talked to mother of 14yo Tyrone Harvin, boy accused of rape/murder of 83yo woman. She said her son has been wrongly accused. "I'm hurting because I know my son wouldn't do nothing like this." She talked to her son today..what he told her, tonight at 10 on @FOXBaltimore pic.twitter.com/oxgIZS2CCZ

— Keith Daniels Fox45 (@KeithDFox45) September 7, 2018
According to court docs, Tyrone infiltrated Dorothy's West Baltimore apartment and raped her. He also beat her to death. After arriving at the scene, police discovered an unresponsive Dorothy. The old lady was expedited to an area medical facility where she was later pronounced dead.
During the investigation, law enforcement officials speculated the assailant was a younger person. But, damn, the age difference between Tyrone and Dorothy is unprecedented.  "I don't think any of us were thinking a 14-year-old could be capable of something like this," Smith said.
Tyrone's mother said her child is being wrongfully accused.
"I'm hurting because I know my son wouldn't do nothing like this," she said.
But forensics officers located physical evidence that links Tyrone to the crime.
Do you think he did it?
Share your thoughts below.