Dallas cop kills black resident.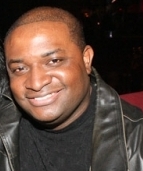 Blog King, Mass Appeal
DALLAS — She resides on a different floor. Her household ambience is vastly dissimilar. Yet… Amber Guyger, a police officer in Dallas (Texas), smoked 26-year-old Botham Shem Jean inside his residence on Thursday, claming she mistakenly entered his shadowy apartment thinking it was her own. Damn, was she drunk or high? Amber swears she doesn't know Botham personally and she said a key wasn't necessary because the door was inexplicably ajar. When Botham approached her to find out why she's inside his home, Amber assumed he was an intruder and shot him dead — sparking massive demurral and racially-sensitive inquiries.
Amber is white. Botham, a black man, is a naturalized U.S. citizen from the Caribbean island of St. Lucia. He's also a college educated accountant and youth pastor.
UNDER ARREST: Dallas Police Officer #AmberGuyger is under arrest for the shooting death of #BothamJean. Guyger is charged with manslaugter after she accidentally walked into the wrong apartment, shooting and killing an innocent man. #Fox35 #GDO https://t.co/XpWKMkEXY4

— Amy Kaufeldt (@Fox35Amy) September 10, 2018
Law enforcement officials had trouble trying to decipher how to proceed with the case given the bemusing circumstances. Amber was arrested and charged with manslaughter 3 days after the shooting. The trigger-happy damsel was initially put on paid administrative leave which pissed everybody off. "In any normal case where there's probable cause . . . you make an arrest," said Dallas civil rights attorney Lee Merritt.
"When law enforcement [is under investigation], for some reason, we don't use the normal protocol in dealing with criminal activity."
Amber, who was still in uniform, had just worked a shift when the calamity transpired. She told investigators Botham ignored her behest to freeze, forcing her to fire 2 shots. As a bloodied Botham fought for his life, Amber called the paramedics. But resuscitation efforts obviously failed.
Botham was pronounced dead at an area hospital.
There is, however, a twist to the story. Merritt said witnesses told the district attorney's office they heard a woman banging on Botham's door saying, "let me in!"
Hmm… does Amber know Botham?
Was there a relationship of some kind?
Also, Botham had a red door mat outside his apartment.
Why didn't Amber see it?
Should she be charged with murder?
Share your thoughts below.