Cardi B vs. Nicki hits lunacy level.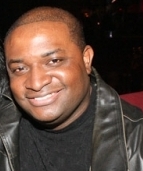 Blog King, Mass Appeal
NEW YORK — In 2008, Iraqi journalist Muntadhar al-Zaidi took off his shoes and threw them at President George Bush. Ten years later, we have another highly publicized shoe-hurling incident. In a bizarre development, 25-year-old Cardi B got into a thermal altercation with rap rival Nicki Minaj on Friday at the Harper's Bazaar ICONS party thrown in honor of Fashion Week. The ruckas left Cardi both bruised and shoeless with a torn Dolece & Gabbana dress. Nicki, 35, was up against a wall, encircled by security when Cardi yelled, "bitch come here!"
Cardi B and Nicki Minaj involved in altercation at New York Fashion Week party https://t.co/YG6TY8HAMv pic.twitter.com/rQPsbKiA5M

— CBS News (@CBSNews) September 9, 2018
After screaming a plethora of obscenities, Cardi tossed her red heels in Nicki's direction before being escorted out by security. Not sure what sparked the commotion, but Cardi later sent out the following profanity-laced dispatch. "I've let a lot of sh*t slide! I let you sneak diss me, I let you lie on me …"
"But when you mention my child (Kulture Kiari), you choose to like comments about me as a mother, make comments about my abilities to take care of my daughter is when all bets are f*ckin off!! I've worked hard and come too far to let anybody f*ck with my success!!!!
"Bitches talk all that s*** in they raps but in real life are p***y!!"
Critics lambasted Cardi for showing her ass at a high class event.
Was she out of line?
Or, was she justified in sticking up for her daughter?
Share your thoughts below.