Naomi wins first, Serena goes off.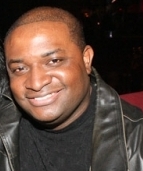 Blog King, Mass Appeal
NEW YORK — Somebody made history Saturday afternoon at the 2018 U.S. Open. But it wasn't who we anticipated. In front of a hostile crowd that included celebrities Kevin Hart, Vanessa Williams, Kelly Rowland and La La Anthony, 20-year-old Naomi Osaka carved her name in the history books by defeating perennial champ Serena Williams 6-2, 6-4 in straight sets to claim her first Grand Slam title. With the win, Naomi become the first Japanese player to win a major singles tennis championship. Had Serena won, she would've tied the Grand Slam record with 24.
Naomi's triumph, however, didn't come without controversy. Serena was penalized a game for 'verbal abuse' after engaging in a heated quarrel with chair umpire Carlos Ramos who she called a "thief" for stealing a point from her. Cameras also caught Serena, 36, yelling at Ramos, telling him: "I don't cheat. I've never cheated in my life. You owe me an apology."
Ramos accused Serena of receiving tips from her coach.
She also threw her tennis racket to the ground in frustration.
Both are violations.
In 2014, a 16-year-old Naomi Osaka took a selfie with her idol

Today, she defeated Serena in the US Open final. pic.twitter.com/0t6KAb8rIl

— SB Nation (@SBNation) September 8, 2018
Things got so heated, the executive director of the event was forced to intervene. "This is not fair," a tearful Serena told the director. "This is not fair. It happens to me at this tournament every single year. It's not right." Serena also accused Ramos of being sexist, saying, "there are men out here that do much worse, but because I'm a woman you're gonna take this away from me?"
Play was delayed several minutes at New York's Arthur Ashe Stadium as the Pro-Serena crowd rained down a loud chorus of boos. After the dust had settled, Naomi was given a trophy and a check for $3.8 million. During the presentation, Serena tried to calm the capacity crowd. "I know you guys were here rooting (for me)," Serena said as she put her arm around Naomi's shoulder. "I was rooting too, but let's make this the best moment we can. … We're going to get through this, and let's be positive. So congratulations, Naomi. No more booing."
A teary Naomi, who's half Japanese and half Haitian, later addressed the audience, saying, "I'm sorry. I know that everyone was cheering for her, and I'm sorry that it had to end like this. I just want to say thank you for watching the match. Thank you. It was always my dream to play Serena in the US Open finals, so I'm really glad that I was able to do that. I'm really grateful that I was able to play with you. Thank you."
Speaking of sexist… it was Ramos' first U.S. Open Women's Singles Championship.
He normally presides over men's events.
Do you agree with Serena's claim that sexism was involved?
Share your thoughts below.