Man kills woman with rough sex.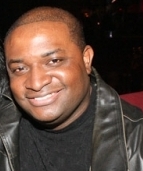 Blog King, Mass Appeal
BIRMINGHAM — Ladies… the next time you have sex, be careful when ordering a man to tug your hair or occlude your throat. Because it could be your last request. In a Twilight Zone development, a judge in Birmingham (England) convicted 41-year-old Richard Bailey for, get this: killing a chick with rough sex. Dude apparently banged 33-year-old Charlotte Teeling so hard, the inert damsel couldn't wake up. Charlotte's amorous demise transpired in February, roughly 5 hours after they met. Richard told police Charlotte asked him to "slap her" and "choke her" during intercourse.
Watch: Poignant moment murdered Charlotte Teeling dances alone in empty club before meeting sex-crazed Richard Bailey https://t.co/hbahKivabL pic.twitter.com/FYAICv8eoy

— Birmingham News (@DailyBRUM) September 11, 2018
Even though Charlotte was dead, Richard spent several days sleeping next to her cadaver. The sick bastard even used Charlotte's credit cards to effectuate sustenance purchases. After receiving tips, police eventually found an unresponsive Charlotte laid out butt-naked on Richard's mattress.
Coroners later determined she was strangled and smothered to death. Inspector Jim Colclough of England's West Midlands Police Department led the investigation. The veteran officer shocked many when he labeled Charlotte "a loving mother" despite her eccentric sexual preferences.
Richard will now have ample time to engage in 'rough sex' with promiscuous inmates.
Don't drop the soap.
Share your thoughts below.