Hispanic gunman extracts revenge.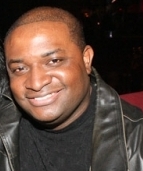 Blog King, Mass Appeal
BAKERSFIELD — The west coast is buzzin' over 54-year-old Javier Casarez who went Rambo the other day with a .50-caliber handgun — extirpating 5 people before blowing his own brains out. Here's what went down: Javier began the massacre by smoking ex-wife Maribel Casarez and a dude at a trucking company in Bakersfield, California. Seconds later, he chased down another man and popped a cap in his ass. Then, Javier got in his truck and drove to another dude's house where he let his gat explode — killing a father and his daughter.
JUST IN: Authorities identify the gunman of a shooting rampage in Bakersfield as 54-year-old Javier Casarez. Kern County Sheriff says Casarez used a .50-caliber handgun to shoot and kill five other people. https://t.co/UmXwJjWmCU

— NBC Bay Area (@nbcbayarea) September 13, 2018
That's a quintet of homicides within a 40-minute span. As deputies closed in to effectuate an arrest, a suicidal Javier gave himself a dirt nap. Word on the street claims Javier was convinced Maribel cheated on him. He reportedly targeted the men he believed slept with her.
The recently divorced couple had a child support hearing scheduled for October 11th.
Share your thoughts below.