KC Mayor race under spotlight.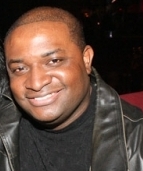 Blog King, Mass Appeal
KANSAS CITY — During Wednesday night's symposium, nine candidates for Kansas City's mayoral seat made themselves sedentary for the first time to explicate a myriad of municipal issues — most notably crime, tax incentives, infrastructure mandates and budget restraints specific to the billion dollar KCI terminal project. The upcoming election, needless to say, is huge given the fact Mayor Sly James has exhausted his eligibility and can't run again. That's right! In KCMO, two terms is all you get. A year from now there'll be a new Sheriff in town and it's imperative voters get it right. The 9 mayoral candidates on the impending ballot are: Rita Berry, Alissia Canady, Quinton Lucas, Jermaine Reed, Scott Taylor, Scott Wagner, Jason Kander, Phil Glynn and Steven Miller.
In case you didn't know, a trio of candidates come from the private sector while the remaining sextet touts public service expertise. Keep in mind… Canady, Lucas, Reed, Taylor and Wagner are city council members. Kander once served as Missouri's Secretary of State.
Berry was the General Manager at Kansas City radio station KGGN 890 AM. 
Ok, back to the forum…
Residents who attended articulated mixed reactions to candidate responses on alleviating miscreant activity. Kansas City is again on pace to exceed 100 homicides for the calendar year.
Negroes are dying like hotcakes.
"I didn't really hear a plan," said Sharron Pettiford who resides in South KC. "No one actually addressed the murder rate or gave a viable solution, a sustainable solution. I didn't really hear that."
Um, Sharron… that's because there is no plan to suppress crime.
If it existed, it would've been implemented by now.
Blog King Alert: Candidates for Kansas City mayor sat down for the first time Wednesday evening to discuss how they would address issues facing the city. Current Mayor… https://t.co/1uC1HypZiX

— Mass Appeal News (@Wayne_Hodges) September 13, 2018
Look, civic objectives for politicians and/or bureaucrats typically consist of enticing new commerce and concocting employment opportunities because theoretically more jobs are supposed to deter thugs from robbing you and me at gunpoint, or snatching women's purses.
In other words… if malcontents are busy working, they shouldn't feel the urge to steal and kill, right? The problem, however, is that too many people have been bamboozled into believing they're victims. That's what happens when you listen to manipulators like Al Sharpton and Jesse Jackson.
It's a torpid, apathetic demographic that blames municipalities for everything instead of picking up trash in their front yards, cutting their grass, sweeping the sidewalk, painting the exterior walls of their homes and reading to their children. We've discussed this topic before.
African-Americans are frequent 911 dialers.
Yet, you have a vocal minority of blacks who've made a habit of protesting police.
Not smart.
Either you support law enforcement or you don't.
Hell, if I was a cop on patrol and received an emergency dispatch to respond to the hood, I'd take my sweet time. There'd certainly be no rush to rescue a boycotting populace.
Sorry Sharron.
But the lone remedy entails people getting off their keysters and eschewing handouts.
The key is to take pride in where you live.
The modus operandi of elected officials has nothing to do with that.
Share your thoughts below.