Wildlife aficionado threatened Trump.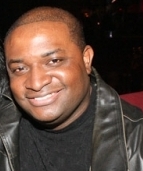 Blog King, Mass Appeal
WASHINGTON — Shawn Richard Christy, the deranged 27-year-old who threatened to smoke President Donald Trump back in June, continues to elude U.S. Marshals as he remains on the loose. Something's not right. FBI agents and members of Secret Service have chased this dude across 6 states and Canada, yet still can't arrest his elusive ass. Shawn, if you recall, was in Ohio when he vowed to bust a cap in the asses of President Trump, Pennsylvania District Attorney John Morganelli and former Alaska governor Sarah Palin. Realizing federal agents were hot on his trail, Shawn stole a truck and sped off into invisibility.
#TODAY: @OSHP is joining the @FBI, U.S. Marshals and the @SecretService in searching for Shawn Richard Christy near #MansfieldOH.

Christy, from Pennsylvania, has been wanted since June for alleged threats against @POTUS @realDonaldTrump, local police and a district attorney. pic.twitter.com/ZVw32mqcMd

— Geoff Redick (@GeoffWSYX6) September 17, 2018
"Keep it up Morganelli, I promise I'll put a bullet in your head as soon as I put one in the head of President Donald J. Trump," Shawn wrote June 19th on Facebook. U.S. Marshal Robert Clark told reporters Shawn is a wildlife aficionado who thrives at surviving in the forest.
Shawn is also equipped with an arsenal of stolen guns and weaponry. "He feels he can operate in the woods without human contact, and that has presented a challenge for us," Clark said. Trump better find this ignoramus soon before Melania purchases that black dress.
Share your thoughts below.