Two Chicks busted sellin' weed snacks.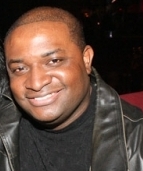 Blog King, Mass Appeal
SAVANNAH — In a risible development, 28-year-old Ebony Cooper and 26-year-old Leah Pressley were both arrested for, get this: vending marijuana edibles on church property. Their reason? They wanted to get church members high on the Lord. Can I get an AMEN? When the choir sang "Lord lift us up where we belong," Ebony and Leah took that message to heart. The aforementioned arrests took place during a church expo last Friday in Savannah, Georgia. It was a nice turn out. Some merchants peddled books. Others marketed apparel. Ebony and Leah said 'screw it,' let's get everybody lit.
Agents say Ebony Cooper, 28, and Leah Pressley, 26, were openly selling the THC laced baked goods at an event on Friday that the church was hosting for local entrepreneurs. They say there were various types of cereal treats, brownies and puddings for… https://t.co/gLHOd8Fm8l

— Jerome E. Lynch (@Jaylynchphotos) September 19, 2018
So, how did they get caught? Federal agents were somehow tipped off and effectuated a series of purchases while shopping undercover. Ebony and Leah had everything in inventory from weed cakes to marijuana gummy bears. Agents also found $1,000 in cash and a loaded gun.
Share your thoughts below.