Stormy laments Trump encounter.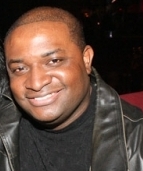 Blog King, Mass Appeal
WASHINGTON — Seems everybody's transcribing a memoir nowadays and Stormy Daniels is certainly no exception. However, in her new publication titled "Full Disclosure," the 39-year-old adult film star lambasted President Donald Trump, saying spreading her legs for the adulterous minuteman resulted in "the least impressive sex" she's ever had. Stormy, in case you didn't know, is suing the Commander in Chief — claiming they had a dalliance more than a decade ago. "It may have been the least impressive sex I'd ever had, but clearly, he didn't share that opinion," she wrote.
Still no word on if Trump slapped that voluptuous derrière prior to apogee.
Stormy Daniels claims Trump "didn't want to be president" in her book. https://t.co/jww3vghGBP

— CNBC (@CNBC) September 18, 2018
Stormy also said anytime she'd see Trump on television, she'd think: "I had sex with that? Eech!" Then, as the proverbial cherry on top, Stormy admitted Trump promised to put her on his hit reality TV show "The Apprentice" and have the results predetermined so she can win.
According to Stormy, Trump told her "we'll figure out a way to get you the challenges beforehand and we can devise your technique." Damn, that's sordid and completely inequitable to other contestants.
Stormy, we're glad you eschewed the handout.
At least some of us still harbor a little morality.
"He was going to have me cheat," Stormy wrote.
"And it was 100 percent his idea."
Do you believe her?
Share your thoughts below.