Victim identifies rapist on a train.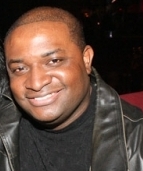 Blog King, Mass Appeal
ATLANTA — In a classic case of construing "no" for "yes," Antonio White, 54, purloined sex from a woman in Atlanta in 2007. Thinking he'd gotten away with the crime, Antonio boarded a train in 2013 and was immediately recognized by the victim who proceeded to "yell out," causing a dramatic scene in public. Perhaps surprised he got caught 6 years later, Antonio told the woman to "shut up that screaming b*tch or I'll kill you." But it was too late. Transport police showed up minutes later with handcuffs.
"She was overcome by the moment and began to yell out that he was the man who had raped her six years earlier," the Fulton County district attorney's office said in a statement.
Antonio White, 54 gets life sentence for rape after victim recognizes him at train station six years later https://t.co/CgnttgrO3V pic.twitter.com/6WmOt7cOUj

— Trending Gist (@todaytrail) September 18, 2018
As a byproduct of his conviction, Antonio was given a life sentence the other day because, turns out, he's a serial rapist. While conducting a background check, law enforcement officials learned Antonio sexually assaulted several women in the Atlanta area.
The aforementioned victim told police she knew Antonio from back in the day. They once lived in the same neighborhood. She recalled the day Antonio offered her a ride. But, instead of transporting her to the right destination, Antonio took her to an abandoned house where he raped her at gunpoint.
Does the sentence fit the crime?
Share your thoughts below.